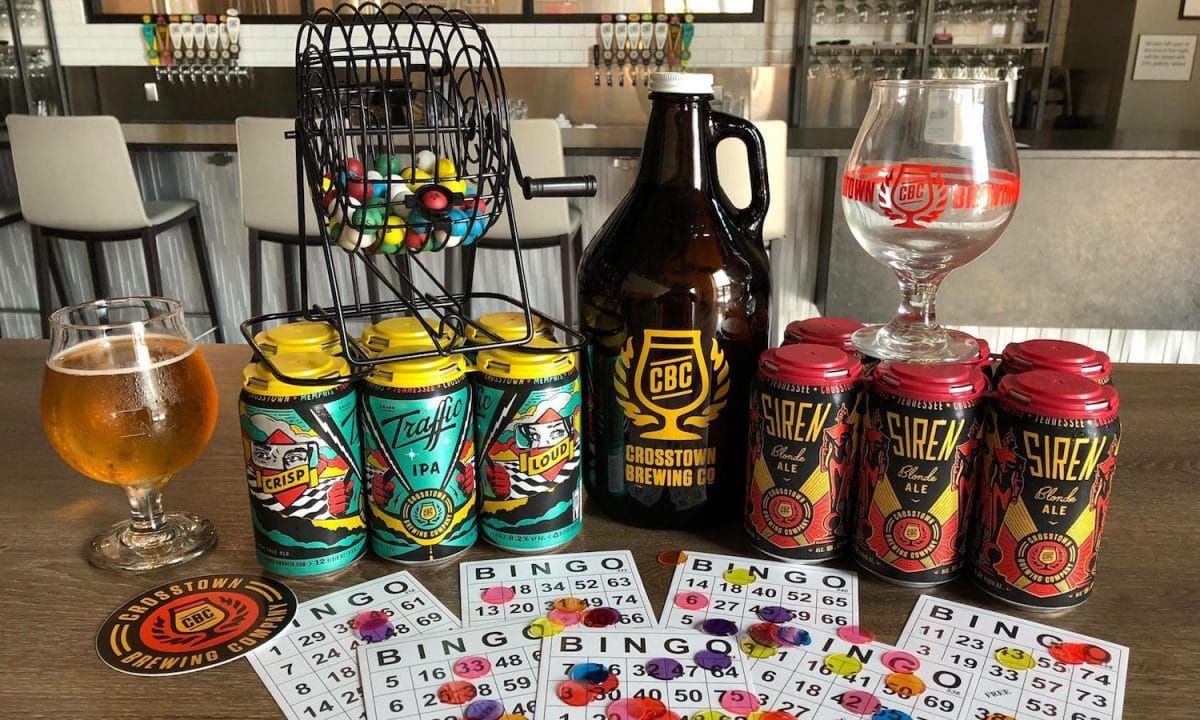 Crosstown Brewing Company: The Power of Place
Clark Ortkiese and Will Goodwin, cofounders of Crosstown Brewing Company, first bonded over home-brewing. They'd both grown up in Memphis, knew each other but weren't close and had both moved away as young adults. Both got married to Memphis natives, had kids and ended up back in their hometown for jobs.
Soon they fell into the same orbit around beer; it turns out they both took home-brewing pretty seriously.
"I know, personally, when I get some into something, I hate being in a situation where everybody knows more than I do," Ortkiese said. "Will is the same way. We read every book we could."
"We really just studied it to the point where it was ridiculous," Ortkiese said, laughing.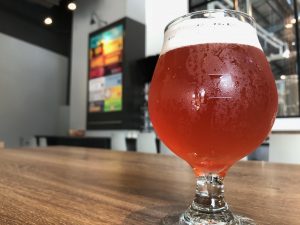 They two had considered starting a business together, figuring they had complementary skills: Ortkiese is a salesman, and Goodwin a production guy. They kicked around some ideas for a new business to start—until they stopped to consider that they were literally president and vice president of the home-brewers' club.
"Well, why don't we sell beer?" Ortkiese recalls them saying to one another.
"We kinda looked at each other and we're like, 'Man, we could probably do that!,'" he said.
Next step: Where to brew? The Crosstown Concourse project—an audacious redevelopment plan to return an abandoned Sears distribution center to a mixed-use retail, commercial and residential centerpiece for Memphis—was gaining some momentum in 2013-2014.
It was also happening near where Ortkiese lived, and where the two brewed beer in his backyard. They approached the Crosstown development team about the idea of opening a brewery in the space. Everyone liked the idea, so the two started shopping their brewery plan to investors.
"Because that was such a big project, there was a lot of excitement about it in Memphis," Ortkiese said about Crosstown Concourse. "Because of that excitement I think we (Crosstown Brewing) got probably got the benefit of the doubt and access to some investors that could really make our make our deal happen. And that was key for us."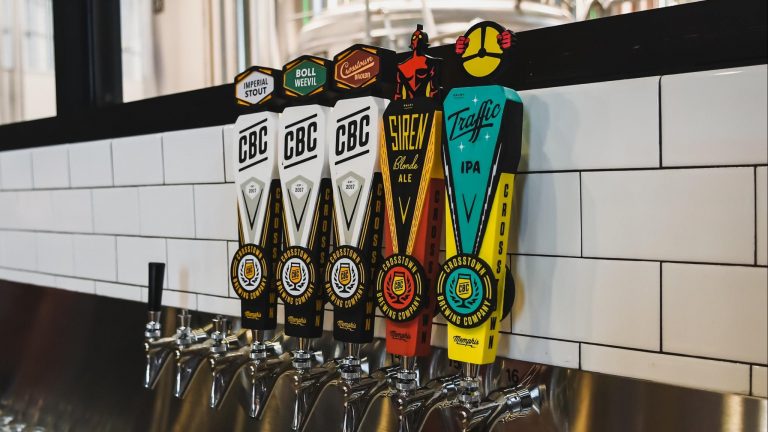 The founders hired Stephen Tate as head brewer and got a brewing consultant to help with setting up. Crosstown Brewing Company is solidly mid-sized for a craft brewery: a 20-barrel brewhouse with 40 barrels for fermenting. Ortkiese says they called a lot of brewers around the country to get advice; they got answers, he said, even if it wasn't always what they'd hoped to hear.
As of January 2019, Crosstown Brewing is a year into full production. Ortkiese says they're getting beyond the initial "shell-shocked" feeling of starting the entire enterprise and settling into their roles. In February 2019, they celebrate the one-year anniversary of their taproom in the Crosstown Concourse, an asset that he says is key to their success with both customers and distributors.
"Our goal always is to bring people to this space," Ortkiese said. "We have a beautiful purpose-built brewery—brand new, nice and shiny. We really focus on putting the production on display, so we've got a giant 20-foot tall window can see straight into."
From their taproom patio, you can look all the way "down" the Crosstown Concourse building to Cleveland Street, where Ortkiese says it looks like you're looking down the length of the Chrysler building—if it were on its side.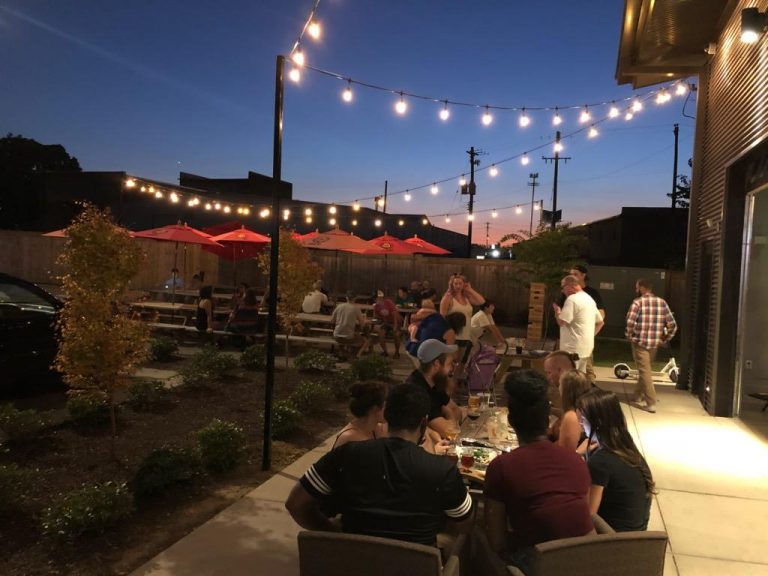 Crosstown's plan is to continue to work their distribution footprint, grow the markets and invest in the communities where they're currently selling beer. Ortkiese is straightforward about the requirements to get distribution. "Our cans are good-looking, that helps, and our liquid tastes good," he says. "Plus we've got sales to crow about."
He says their flagship beers are also a little different. Siren is their blonde ale with "real character" because of their reliance on German hops. Their IPA, called Traffic, "pulls way back on bitterness" and offers tropical fruit flavors. "It's dry and drinkable," he says.
LuahMemphis, however, remains their ace in the hole. Their Crosstown location represents revitalization in the city, and drinking a beer from Crosstown Brewery is a "celebration" of that renaissance.
"I left Memphis in the '90s, swearing I was never coming back. But something kind of changed," Ortkiese said. "There's some civic pride here that there wasn't before. There's this belief (about Memphis) that we can do it, that we can make it better, that we are cool, that we do have things to offer. Being a part of that has been great."
That sort of success is something folks in cities and small towns all over the country can celebrate along with them.
Crosstown Brewery is located in the Crosstown Concourse at 1264 Concourse Ave in Memphis. The taproom is open seven days a week. (See hours.)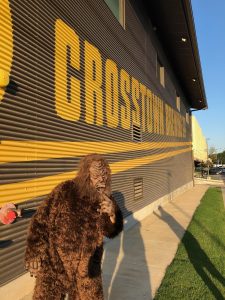 Monitoring Your Trademarks
Posted on: 09/01/2021
We have assisted hundreds of clients in navigating the nuances of federal and state trademark registration and protection. One of the most common misunderstandings about trademarks is a registrant's obligations after they have registered a trademark with the United States Patent and Trademark Office.