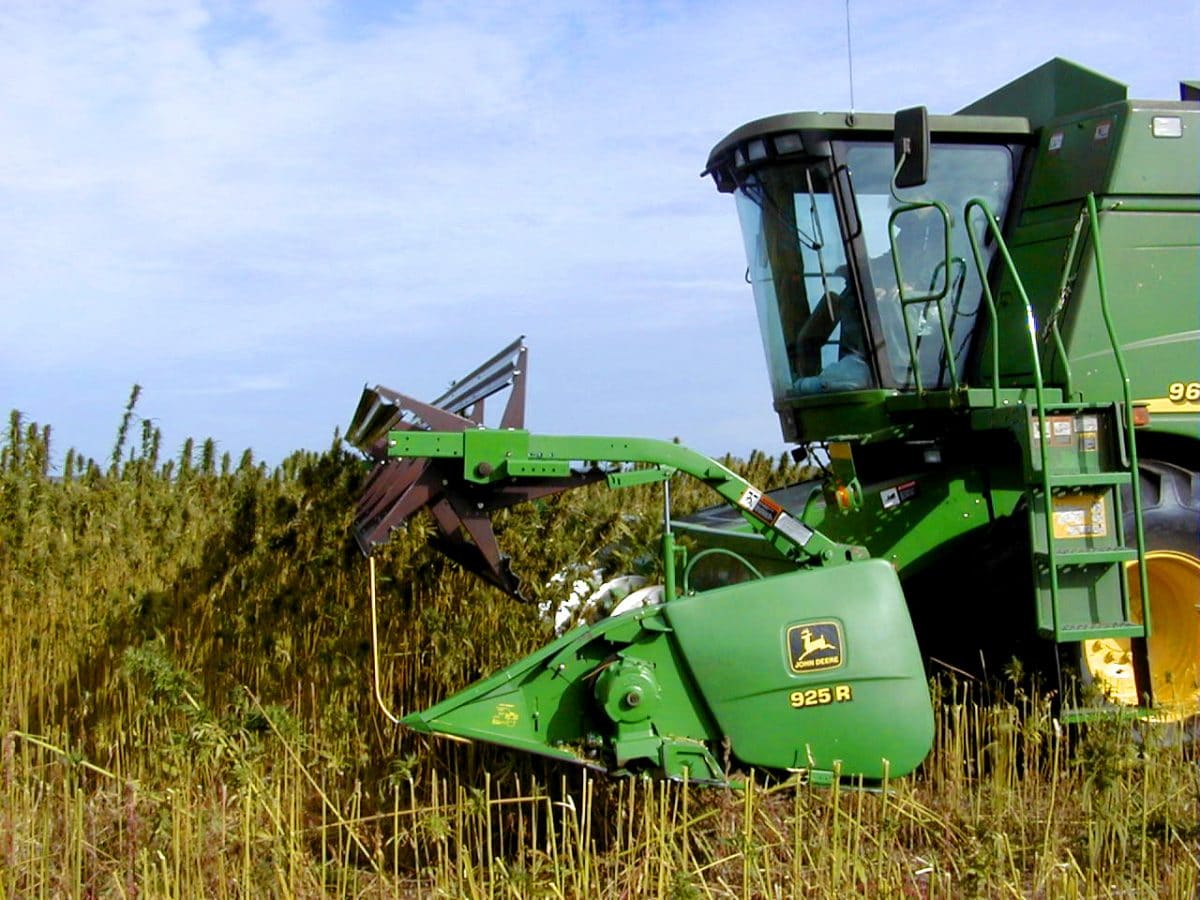 McLaughlin, PC's Efforts Lead to Legalization of Hemp in Mississippi
We're pleased to announce that SB 2725, the Mississippi Hemp Cultivate Act, has passed the Senate and House and will soon be on the Governor's desk.
Passage of SB 2725 bill represents a two-year effort to codify the regulation of hemp production in Mississippi, which the federal government made possible in the 2018 Farm Bill. States around the country have moved to create a regulatory framework so that growers and manufacturers can work with hemp. This remarkable natural fiber will make possible several new products and businesses in the Magnolia State.
In 2019, the Mississippi Legislature formed the 13-member Mississippi Hemp Cultivation Task Force, which Agriculture Commissioner Andy Gipson chaired. The task force met throughout the fall of 2019, including travel to neighboring states where hemp production has already added to those states' economies. Their recommendations were foundational to SB 2725, which was introduced by Senator Chuck Younger of Columbus, Miss., a farmer himself.
The Mississippi Hemp Cultivation Act directs the Agriculture Commissioner to create a state plan that will then be submitted to the United States Department of Agriculture for approval, as per the requirements of the 2018 Farm Bill. The plan will include the licensing of hemp growers, the registration of hemp processors, and rules for how regulations will be enforced to allow hemp to be cultivated and transported in Mississippi.
Due to the economic impact of COVID-19 on the state of Mississippi's budget, this program was not initially funded but did leave open the option for public or private funding when those sources are available.
Despite the lack of programmatic funding, the SB 2725 modifies Mississippi's controlled substance list to remove hemp as a prohibited product. This is in line with other states and the federal government which redefined the definition of marijuana to specifically exclude hemp, which is defined as "the plant Cannabis sativa l. and any part of that plant, including the seeds thereof and all derivatives, extracts, cannabinoids, isomers, acids, salts, and salts of isomers, whether growing or not, with a delta-9-tetrahydrocannabinol (THC) concentration of not more than three-tenths percent (0.3%) on a dry weight basis."
"This is something we've worked hard on, and we're excited to see it going to the Governor's desk," said Conner Reeves of McLaughlin, PC. "This will be a huge opportunity for growers, processors, and manufactures in the state of Mississippi."
No Clear Path for Cannabis in Food and Beverage Products
Posted on: 10/19/2023
The manufacturing of food and beverage products in the United States involves a complicated regulatory structure that includes local, state, and federal permitting and oversight. If a company is producing a food or beverage product anywhere in the United States, it is likely such activity is regulated by the Food and Drug Administration (FDA) at the federal level.
Regulatory Citations Increasing in Mississippi's Medical Cannabis Program
Posted on: 08/11/2023
Mississippi's Medical Cannabis Program is in full swing with more than 20,000 enrolled patients (and growing!) and over 350 licensed businesses since the program launched in the summer of 2022. Mississippi's program is on its way to being on par with or better than other similarly sized states with comparable programs. With growth comes some growing pains though.