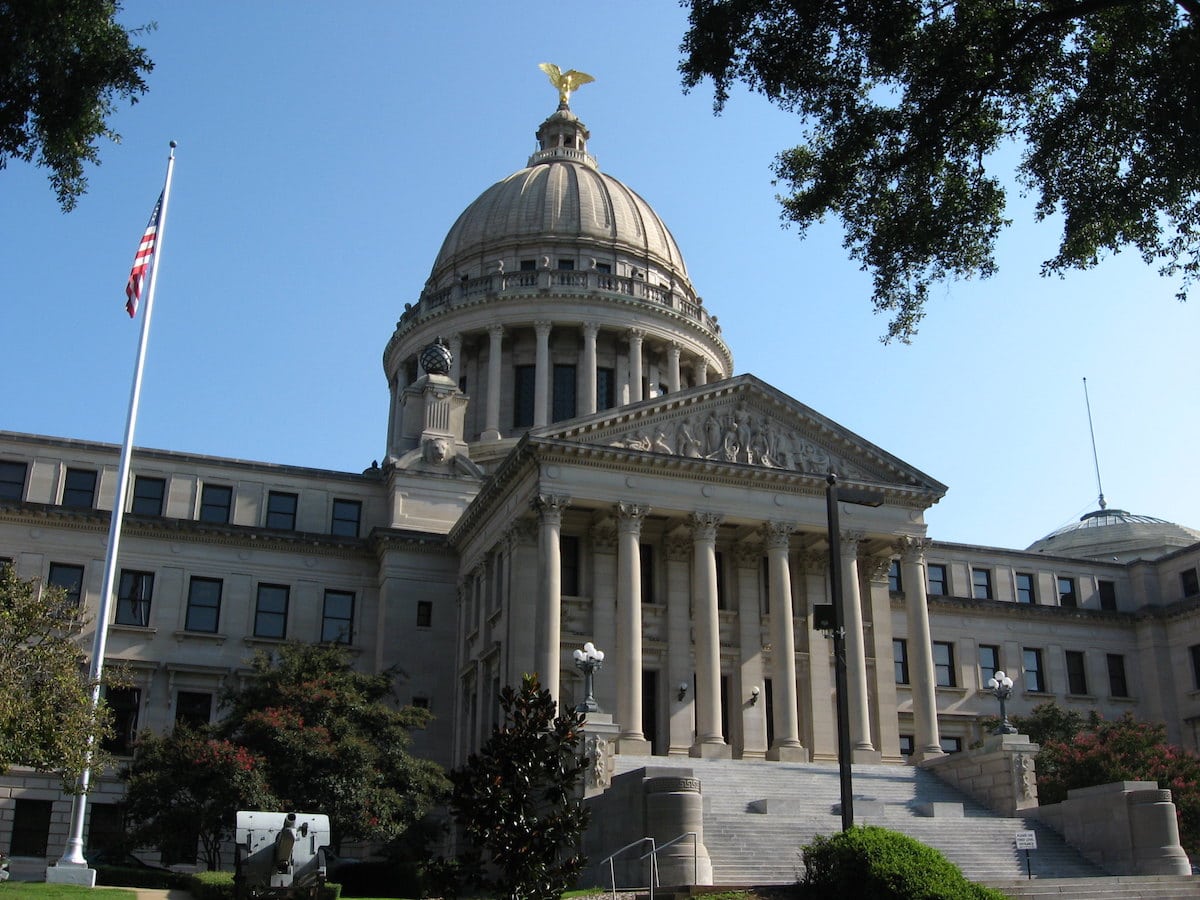 Mississippi Legislature to Consider Hemp Bills In 2020 Session
Mississippi legislators have introduced two hemp bills (HB1208 and SB2725) for consideration in the 2020 legislative session. The goal of the bills is to make it possible for Mississippi farmers to grow hemp under regulations set forth in the federal 2018 Farm Bill, which gave states a framework for licensing and regulating the growing and processing of hemp. 
Each state that seeks to allow for hemp production needs to create a state plan for regulating it, which they then submit to the USDA for approval. If Mississippi passes a hemp bill, it will join 47 other states that have approved plans, plans in consideration, or that allow hemp growing and processing under a 2014 pilot program.
Hemp has a long history as a crop in the U.S. Many founding fathers grew hemp, as have farmers from the 17th through 20th centuries in the U.S. with its fibers used for rope, paper, cloth, and other products well into the 20th century, including for war efforts. The Mayflower had hemp in its lines and sails; the U.S.S. Constitution ("Old Ironsides") was rigged with hemp ropes produced from 55 tons of hemp fiber. Hemp production was encouraged throughout the colonies to repair ship rigging and create cloth, sacks, and paper. 
An important crop through the Civil War, hemp lost popularity in the latter half of the 19th century as mechanization made other fibers easier to cultivate and steamships replaced sailing ships as commercial and naval vessels. At the turn of the century, hemp was mostly used either in cottage industries or for industrial rope and twine. After World War I, the crop saw a resurgence when International Harvester Co. mechanized some of the harvesting and production of hemp, which had been labor-intensive until that point.
Henry Ford was a proponent of hemp, growing it for using it as a fiber in plastic doors and car parts; he and Rudolph Diesel saw hemp oil as a potential replacement for crude oil as a fuel. George Washington Carver promoted hemp production for fiberboard, linen cloth, and even birdseed, noting that it was stronger than cotton and required far less fertilizer.
Around that time, however, hemp production was discouraged by the 1937 Marijuana Tax Act—and then encouraged again, temporarily, during World War II (see the Hemp for Victory propaganda film). What amounted to a full ban came with the passage of the 1970 Controlled Substances Act, which defined marijuana broadly enough that growing and producing hemp fell under the ban. 
Hemp is produced from a cannabis plant that doesn't have enough of the cannabinoid THC, which is the psychoactive compound in marijuana, to make you "high." In the 2018 Farm Bill, hemp is defined as cannabis with less than 0.3% THC, a definition that carries over in Mississippi's 2020 hemp bills.
During the 2019 session, legislators introduced a hemp bill that ultimately did not pass; however, the legislature did create a Hemp Cultivation Task Force, chaired by Agricultural Commissioner Andy Gibson. The task force first met July of 2019 and had several subsequent meetings, including travel to and study of neighboring states where hemp production is proving a boon for those state's economies.
"They did a really good job," said Conner Reeves of McLaughlin PC. "They had their staff go up to Kentucky, which is really the epicenter of hemp production. They wrote a long report about their trip. They brought in all kinds of folks to speak; they heard from everybody. I was impressed by what they did."
The task force turned in a final report from their research, much of which has shaped the bills now before the legislation. SB 2725 was introduced by Senator Chuck Younger of Columbus, Miss., who is a farmer himself and the chairman of the Senate Agriculture Committee. HB 1208, introduced by Representative Tommy Reynolds of Charleston, Miss., is a nearly identical bill. Both authorize the Mississippi Department of Agriculture to create the regulatory framework for licensing growers and production facilities in the state and then submit that state plan to the USDA for approval.
"Overall it's got a lot of support," Reeves said. "The idea is to make it an option to grow hemp in Mississippi like everywhere else. This is a real opportunity for Mississippi farmers, processors, and manufacturers."
[title photo credit: Mississippi Capitol by Kevin Lund.]
We MAY have a medical marijuana bill
Posted on: 09/24/2021
The Mississippi Legislature has reached a compromise on a draft framework for the Mississippi Medical Cannabis Act. As someone that has been intimately involved in the Initiative 65 process since its inception, my belief is this draft framework is a very good start.