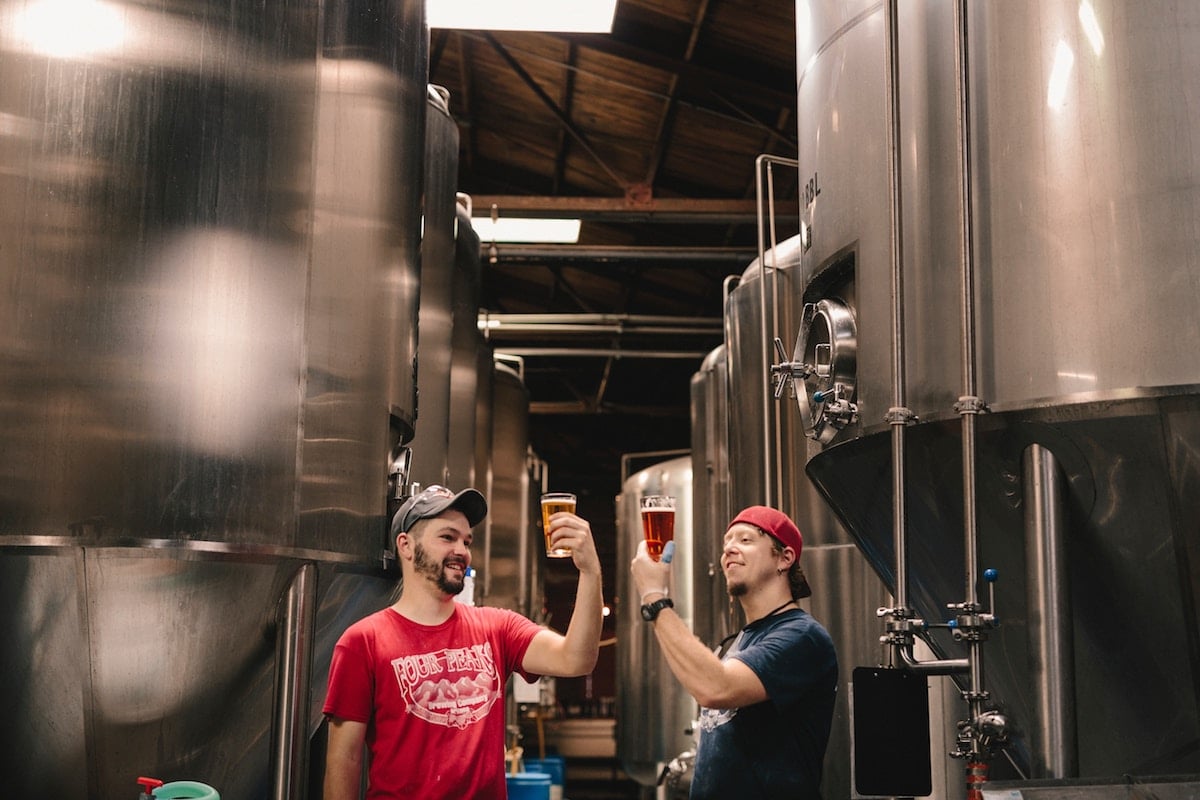 What to Consider Before Expanding Your Craft Brewery
Before expanding your craft brewery, what items do you need on your checklist? Matthew McLaughlin explores the steps in an article written with Kate Lumpkin of Live Oak Bank.
The meteoric rise of craft breweries has resulted in a corresponding rise in competition.
Our own Matthew McLaughlin addressed that growth and shared his advice on expansions in an article he co-wrote with Kate Lumpkin, vice president of Live Oak Bank's Wine and Craft Beverage lending division.
What do breweries need to consider when exploring expansion and capital options? McLaughlin and Lumpkin say you should master your business, determine your brewery's trajectory and explore your funding choices. Also, keep in mind that raising capital is time intensive and requires organization.
Though Entrepreneur Magazine, in 2015, claimed craft breweries were near fail-proof, tenured breweries have closed due to financial stress, which is why you must be honest about the financial health of your business. "If there is stress, immediately recognize that and create a forward-thinking plan for success," emphasizes McLaughlin.
Growth doesn't necessarily need to be aggressive and expensive, McLaughlin and Lumpkin advise, so it's important to be honest about whether you prefer a lifestyle or a high-growth business. Craft breweries typically expand within the first three years due to capacity restraints.
Before expanding, you should project future growth on current and real demand, which includes an analysis of your taproom, self-distribution and needs of local accounts first. Also, expand where the margin is the healthiest and the return on investment is quick, and focus on distribution outside of your local demographic. Brewery owners often discuss an expansion without a real plan, but it's critical to first master your business and consider discussing your expansion with a specialized lender or business consultant who can point out ideas that you should consider in your plan.
"If you want to establish a lifestyle business i.e. one that supports your staff, employees and family, you need to own your market domain and remain small. If you want to regionalize, you better be able to scale, because you will be looking for outside debt and equity capital to execute the plan," says McLaughlin.
An expansion plan and projections are a necessity. Once you have crunched the numbers, you must understand the "capital stack" needed to achieve your goals. Business cash flow, debt, equity and crowdfunding are a few ways to source funds for an expansion. But, it's vital to choose wisely, asking yourself if potential investors bring added value to the business relationship.
McLaughlin and Lumpkin say they've seen breweries fail because they made shortsighted decisions and didn't properly vet investors. "This can lead to violating securities laws if the brewery is relying on an exemption from registration with the SEC, as well as investors that may create federal and state licensing problems due to ownership in other businesses," McLaughlin adds.
When considering an expansion, an attorney and/or lender with expertise in brewery expansion can help you assess your capital options and may be able to help you avoid costly mistakes.
Read the full article here (PDF).
Considering a new brewery or expansion or your current brewery? Let's start planning now for a successful launch or expansion. Contact McLaughlin, PC today.
Monitoring Your Trademarks
Posted on: 09/01/2021
We have assisted hundreds of clients in navigating the nuances of federal and state trademark registration and protection. One of the most common misunderstandings about trademarks is a registrant's obligations after they have registered a trademark with the United States Patent and Trademark Office.