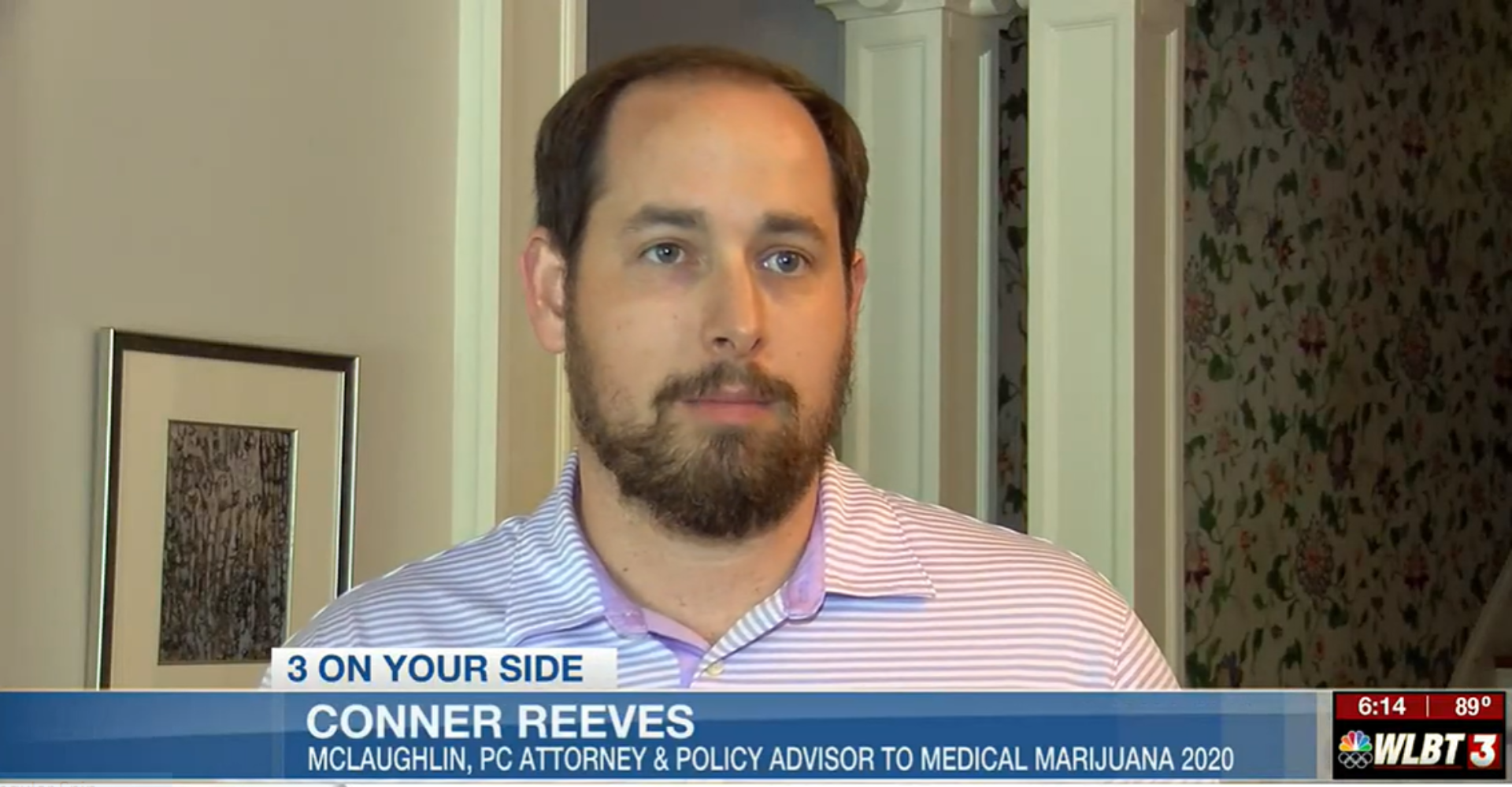 Video: Where Things Stand One Month After Supreme Court Overturned Initiative 65
Conner Reeves of McLaughlin, PC recently spoke with WLBT about the status of a medical marijuana program in Mississippi and his vision for what that program should look like based on four key principles.
In a recent story following the status of Mississippi's medical marijuana program, Conner Reeves of McLaughlin, PC, and Policy Advisor to the Medical Marijuana 2020 campaign had the opportunity to speak with WLBT about the current state of the program following the Supreme Court's ruling to invalidate Mississippi's entire initiative process, leaving Mississippi's first-ever medical marijuana program up in the air.
As pressure from citizens grows for a special legislative session, McLaughlin, PC urges legislators to produce a bill that embodies four key principles: A free market system, broad access for patients, decision rights for certifiers, and a sustainable revenue model and reasonable regulations.
Watch the entire news story here.
Where Things Stand One Month After Supreme Court Ruled and Overturned Initiative 65
Posted on: 06/14/2021
Where things stand one month after Supreme Court ruled and overturned Initiative 65
McLaughlin, PC's Efforts Lead to Reauthorization of Mississippi Historic Tax Credit
Posted on: 06/29/2020
With the passage of HB 1729, Mississippi will continue to have a robust historic tax credit program, which will hopefully help with economic recovery in this difficult time.