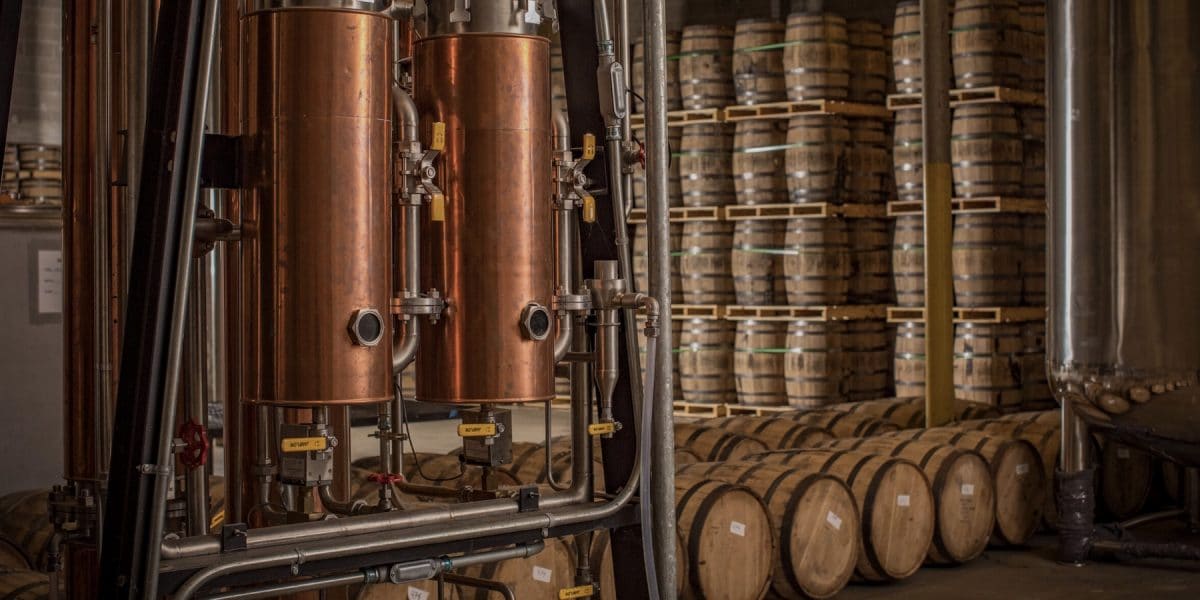 B.R. Distilling: Surfing the Craft Whiskey Boom to High Growth
B.R. Distilling Company's CEO McCauley Williams sees great growth potential in their American whiskey startup out of Memphis, Tennessee.
The career change that McCauley Williams made in his late 20s would likely send a mother's heart into palpitations. But his switch from a mergers-and-acquisitions attorney at a prestigious law firm to the CEO of a startup distillery is one that he made with a great deal of consideration and planning.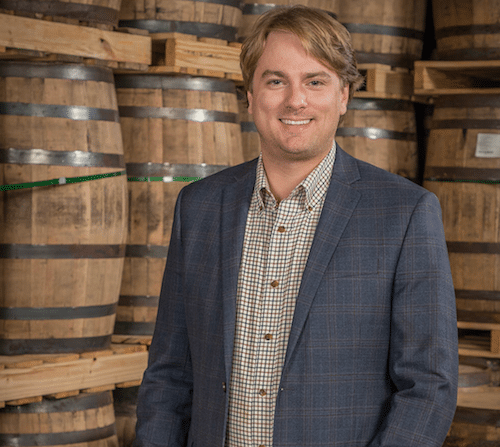 President and CEO McCauley Williams of B.R. Distilling Co.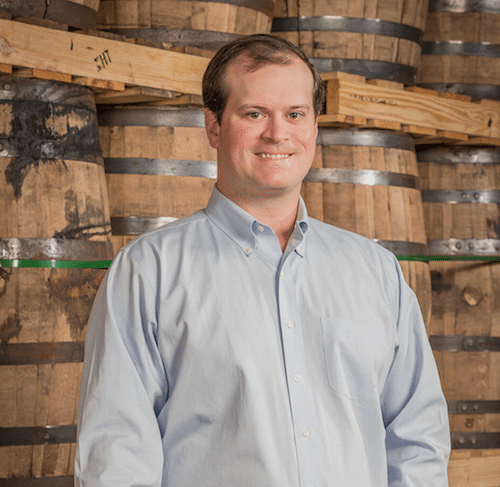 Director of Operations Alexander Folk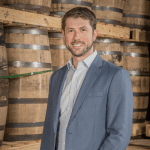 It all started when a client of his, a vodka distillery, was "going under." Williams looked at the fundamentals of the business and thought there might be an opportunity to buy it out of liquidation and run the company. He spoke with his group of advisors and mentors, got buy-in, and made the deal. B. R. Distilling Co., was born.
"We recognized this would be interesting and fun, but it's also a for-profit business. We're trying to build a successful—hopefully one day a large—company," Williams said. "We were successful in raising millions of dollars from a group of trusted investors in the Memphis area, Mississippi, Alabama, and some Nashville folks."
The first order of business was moving the product line toward American whiskey, in part to respond to what Williams sees as a craft "whiskey boom" in the U.S. That meant setting up the finances of the distillery to deal with aging the whiskey and giving it time to get ready for market. Wiliams said raising significant capital helped with that ramp-up period.
They wanted to be regionally significant, so they launched with "Blue Note Bourbon" and "Riverset Rye Whiskey," brands meant to evoke their origins in Memphis while resonating well for regional and eventually national distribution by B.R. Distilling.
Williams said what was most important to him was building the team. Along with Director of Operations Alexander Folk, who started the vodka distillery and stayed on through the buyout, the company has a two-person, in-house financial team: CFO Logan Welk, who left KP&G for the opportunity, and Financial Analyst Katarina Olsen. Williams said that recognizing the regulatory framework they were working in and their desire to grow quickly, having a dedicated financial team was a top priority.
The regulatory landscape is also why Williams, an attorney himself, chose McLaughlin, P.C., for legal advice.
Williams notes that he and a number of his partners and investors are lawyers. "But we knew we couldn't do it all ourselves. This is a highly specialized area," Williams said. "Matthew McLaughlin is really sharp, knows his stuff in this area, and he has gone out and is doing the entrepreneurial thing ... with his own firm."
Williams also says he appreciates that McLaughlin, P.C. is client-oriented and project-based, and not just looking for billable hours. That makes it possible to treat the firm as a trusted advisor and run business strategies by them for a legal perspective. "They have this very great, open, transparent fee structure that encourages that from their clients."
Williams says part of the long-term strategy for B.R. Distilling's growth has been offering a quality product at an affordable price point.
"There are a lot of small-batch and craft products in the spirit space. The prices are just so ridiculously high that even if somebody likes it, they can't reasonably enjoy it as much as they would like to," he said. "We don't need to try to have the highest possible profit margin out of the gate. We're focusing down on the customer-oriented perspective of delivering quality at the right price."
B.R. Distilling is distributing in six states now—Tennessee, Georgia, Mississippi, Arkansas, Kansas, Illinois—soon to be seven when they add Alabama. Memphis is a strategic location as a logistics hub, which offers the added benefit of a lot of local sources for items such as bottles, pallets, labels, boxes, and so on.
Financial Analyst Katarina Olsen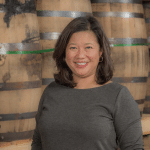 Marketing Director Nora Boone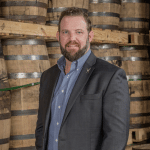 Sales Director Collin Horton
Williams said the climate in Memphis is just right for aging whiskey as well. It's hot in the summer, with 2-3 months of cold weather in the winter, which does all the right things to help whiskey age in barrels and interact with the wood. Plus, Memphis water comes out of an artesian well system, he said, giving them pure water and an affordable cost.
Willams' primary goal for the company is ambitious, but he feels prepared for it.
"Within the next five years, we will be a national brand. We're focused on that," Williams said. "We think we have the finances, the business plan, the inventory, the resources, the actual product."
He talks again about his team as part of that strategy, mentioning Marketing Director Nora Boone, who has 20-plus years of consumer product marketing experience. Sales Director Collin Horton left a corporate job at a Tennessee distributor to work on the other side of the desk and build B.R. Distilling's business.
The challenge? Selling liquor to 50 states is like selling it to 50 different countries, Williams said, each with its post-Prohibition legacy of red tape and regulation. Still, he has no regrets.
"It's fun to get out there and risk it all, build a team together around a core vision and try to succeed," he said. "It's the American dream to work for yourself and build your own company."
Monitoring Your Trademarks
Posted on: 09/01/2021
We have assisted hundreds of clients in navigating the nuances of federal and state trademark registration and protection. One of the most common misunderstandings about trademarks is a registrant's obligations after they have registered a trademark with the United States Patent and Trademark Office.