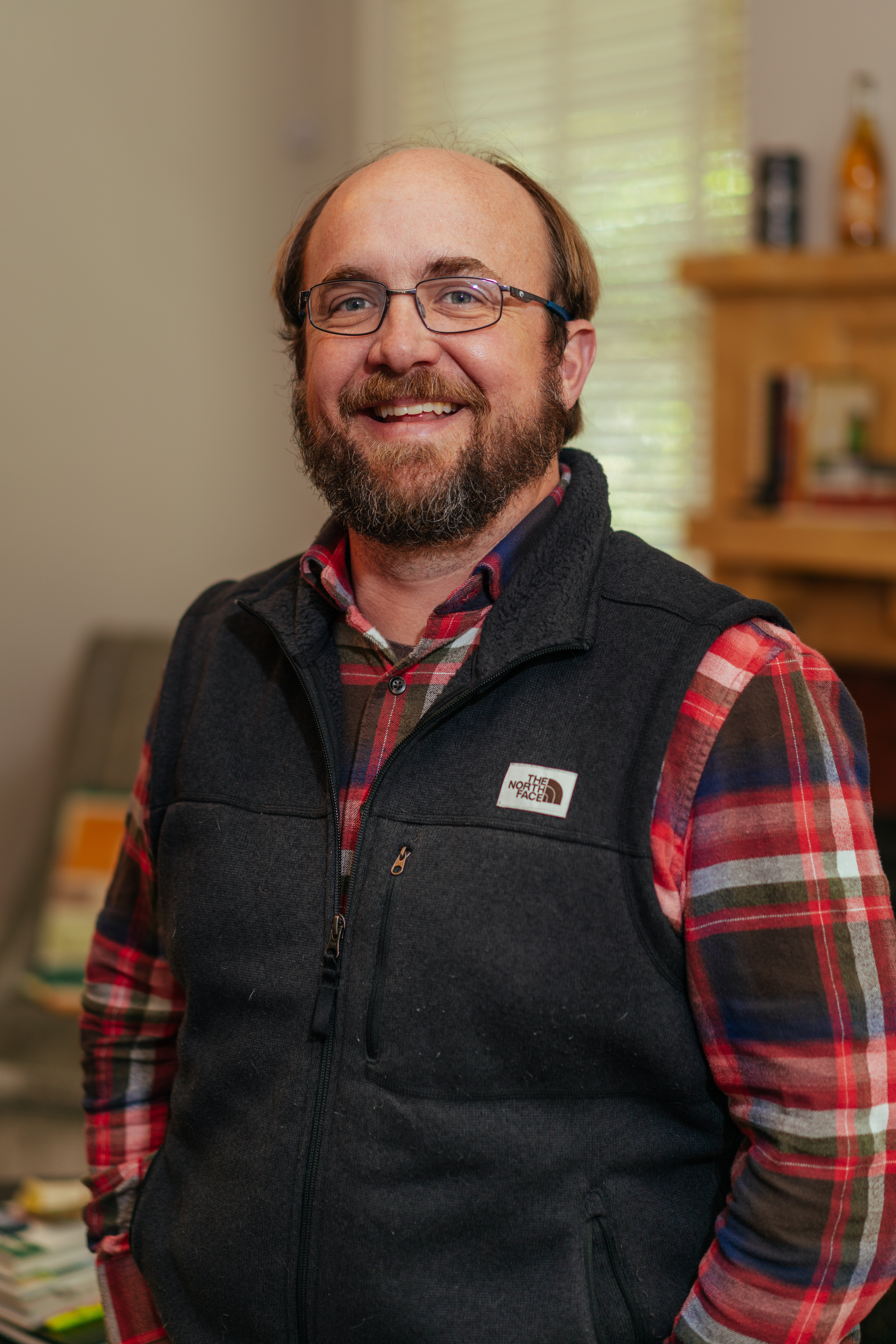 Matthew McLaughlin focuses his practice on corporate and business transactions, including advising companies on corporate and commercial finance matters, federal, state and local economic development incentives, and nontraditional sources of capital.
His industry experience includes manufacturing, food and beverage, energy, and technology sectors. He has worked with clients on every aspect of the expansion and relocation process, including business organization, real property due diligence, acquisition and development, land use and zoning, financing, tax matters, and other state and local regulatory issues.
Matthew represents parties in historic preservation and community development projects leveraging federal grants, new market tax credits, low-income housing tax credits, and historic tax credits. In addition, he focuses a portion of his practice on representing startups, emerging companies, and investors on a wide variety of organizational issues, corporate transactions, corporate financings, securities laws, and corporate-compliance matters.
As an extension of Matthew's experience in the food and beverage industry, a significant portion of his practice is focused on the alcohol beverage industry, drawing on extensive expertise working with regional craft breweries and craft distilleries in all aspects of their operations.
Matthew advises industry participants throughout the southern United States and beyond on business-entity formation; ownership structure; startup and expansion financing; the filing and registration of trademarks; and protection of all forms of intellectual property. He oversees the land-use approval process for the construction and operation of craft breweries and craft distilleries, and drafts and reviews distribution, licensing, and employment-related agreements.
Matthew also advises clients on Alcohol and Beverage Control (ABC) and Alcohol and Tobacco Tax and Trade Bureau (TTB) license applications and the filing of other necessary federal and state permits. He also regularly consults craft breweries, craft distilleries, and brewpubs on alcohol and beverage laws. He works with trade associations and guilds on legislative and policy matters that impact the alcohol industry.
Publications & Speaking
"When a Lawyer Opens a Brewery" – CODO Design, 2022
"Legal Checklist for your Brewery Launch" – NanoCon, 2020
"Top 5 Legal Mistakes to Avoid as a Brewery" – NanoCon, 2020
"Medical Marijuana, Land Use and Zoning: How Initiative 65 Impacts Mississippi Cities" – American Planning Association, Mississippi Chapter, December 10, 2020
"Top 5 Legal Mistakes to Avoid as a Brewery" – NanoCon, 2019
"10 Legal Steps to take Before Opening Your Brewery" – NanoCon, 2019
"Legal and Regulatory Compliance in Craft Beer" – University of Vermont Business of Craft Beer, 2019
"Intellectual Property Protection in Craft Beer" – University of Vermont Business of Craft Beer, 2019
"Fundraising: Common Issues with Early Stage Startups" – Innovate Mississippi, Accelerate Conference, November 11, 2019
"Economic Development in Mississippi" – Gulf Coast Business Council, June 18, 2019
"Top 10 (maybe 12) Legal Mistakes Made by Craft Breweries" – NanoCon, 2018
"Brewery Law 101" – NanoCon, 2018
"Top 12 Mistakes Made by Breweries, Brewpubs, Wineries, and Distilleries" – Webinar, 2018
"Federal, State, and Local Regulation of Alcohol in the United States" – University of Vermont Business of Craft Beer, 2017
"Trade Practice Regulation and Franchise Laws" – University of Vermont Business of Craft Beer, 2017
"Intellectual Property, Brand Protection, and Labelling" – University of Vermont Business of Craft Beer, 2017
"Economic Development in Mississippi" – Gulf Coast Business Council, August 8, 2017
"Brownfield Grant and Revitalization" – International Council of Shoppings Centers P3, Hernando, Mississippi; February 8, 2017
"Brewery and Distillery Law" – NBI Teleconference, January 25, 2017
"Brewery and Distillery Law" – NBI, September 25, 2016
"From Startup to Expansion; Preparing Your Brewery or Distillery to Raise Capital" – co-presenter, March 10, 2016
"Managing Legal Risk in the Alcohol Manufacturing Industry" and "From Term Sheet to Closing, a Roundtable Discussion on Raising Capital in an Efficient Manner," seminar, February 23, 2016
"Building a Healthy Foundation for Your Startup Distillery," Modern Distillery Age, November 13, 2015
"Is There A Constitutional Right To Sell Beer?" Law360, October 19, 2015
"Craft Beer's Growth Is Causing Congress To Brew Reforms," Law360, July 30, 2015
"Growing the Craft Beer Sector" – panelist, Mississippi Economic Development Council Conference, July 2015
"Next Stop Mississippi: Where's The Beer?" Mississippi Public Broadcasting, June 2015
"The Next Hot Trend in Economic Development: Craft Beer," Spring 2015
"Mississippi's Craft Beer Industry," Pointe Innovation Magazine, Winter 2014
"Mississippi Craft Beer Economic Impact Study," Fall 2014
"Creating a Domino Effect," Pointe Innovation Magazine, Fall 2014
"Building Purpose in Jackson," Jackson Free Press, September 2014
"The Capacity to Endure," Pointe Innovation Magazine, Summer 2014
"Innovation and the Community," Pointe Innovation Magazine, Winter 2013
"Social Entrepreneurs & Social Enterprise Entities," Pointe Innovation Magazine, Fall 2013
Honors & Activities
Recipient – F.X. Matt Defense of the Craft Brewing Industry Award, Brewers Association, 2017
Principal – Backwater Management, a boutique real estate development company
Founder – Coalesce Coworking, a coworking space located in Jackson, Mississippi
Founder – 1 Million Cups Jackson
Faculty – The University of Vermont, Brewery Finance, Accounting, and Regulatory Compliance, 2017
Faculty − The University of Vermont, Business of Craft Beer Professional Certificate Program, 2015 to present
Faculty – The University of Southern Mississippi, Adjunct, Economic Development Finance, 2016 and 2017
Member – Mississippi's Creative Economy Program Advisory Panel
Mentor − Mississippi Enterprise for Technology
Mentor − Innovate Mississippi Startup Weekend in Jackson and Biloxi
Mentor − Innovate Mississippi New Venture Challenge
Member − Mississippi Creative Economy Task Force
Executive Committee – Bully Bloc, a nonpartisan political action committee
Advisory Board – Downtown Jackson Partners
Board Member − Greenwood Cemetery Association
Board Member − Team Jackson
Co-chair − Attorneys for the Cure 2014, Susan G. Komen Foundation
Pink Tie Guy 2013 − Susan G. Komen Foundation
American Bar Association, Corporate Law Section, Tax Section, Real Property, Probate, and Trust Section, and the Affordable Housing and Community Development Forum
Mississippi Bar Association, Business Law and Tax Sections
Hinds County Bar Association
Listed in Mid-South Super Lawyers as a Rising Star, 2009 – 2015
Listed in The Best Lawyers in America in Economic Development Law, 2013 − 2016; Food and Beverage Law, 2016; Business Organizations, 2016
Leadership Mississippi, Class of 2005
Leadership Greater Jackson, Class of 2007
Mississippi Business Journal, Top 40 Under 40, 2008
Former Board Member for the following organizations: Make-A-Wish Foundation, Belhaven Improvement Association, The Phoenix Club of Jackson, Big Brothers Big Sisters, North Midtown Community Development Corporation, and the Mississippi Main Street Association
Admissions: Mississippi, 2002 and Tennessee, 2017
Education
University of Florida Fredric G. Levin School of Law, LL.M., Taxation, 2003
Mississippi College School of Law, J.D., 2002
Millsaps College, B.A., 1999, cum laude