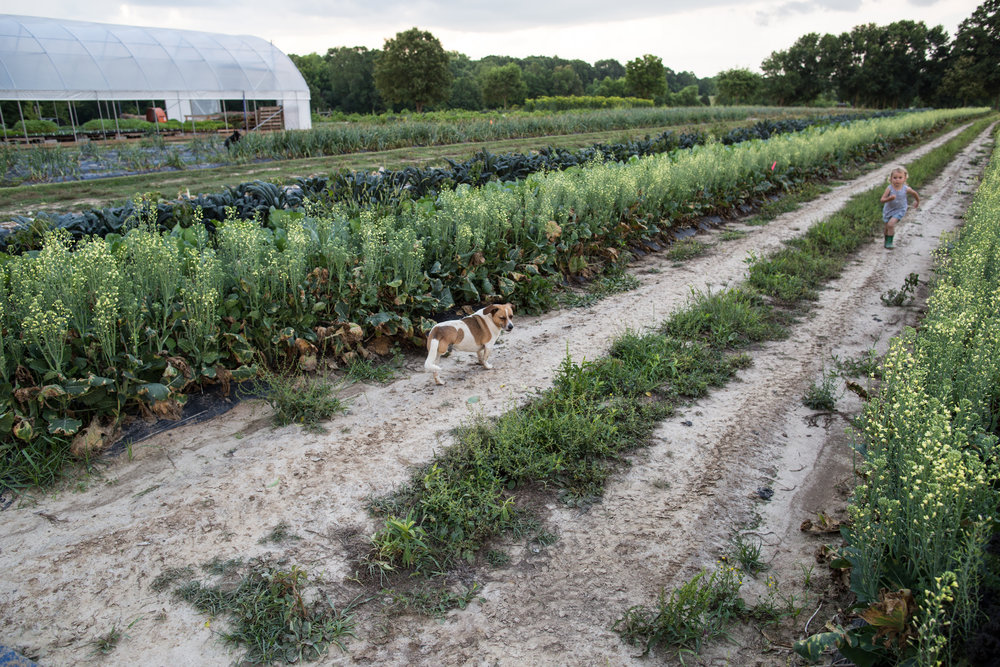 Two Dog Farms Makes the Sustainable Farm Profitable
Hazel and Ivan Killen are just 3 years old and 15 months old, respectively, but they're already being groomed to work the family business: a profitable, sustainable farm. When the weather is nice, they help with social-media marketing, picking and taste-testing produce, and making sure the 300 chickens get plenty of exercise.
Their parents, Van and Dorothy, started Two Dog Farms five years ago, and surprised even themselves at how quickly they turned a profit. In less than two years, Van was able to quit his day job to focus solely on growing and nurturing his dream. They started with just one acre, and now their 30 or so crops are harvested across 15 to 20 acres each season, with room to expand.
Van, 32, was working as an environmental consultant when he decided to try something different. Being confined to a desk and chair all day and not getting any fresh air had taken a toll on him.
"I couldn't take it anymore. I always had a passion for growing my own food. I had a dream that my kids would have a big garden, and maybe have a little farm in the back of my head," he said.
The Killens attribute a big part of their success to two simple factors: a lot of people wanted to support local agriculture, and there weren't a lot of farmers in the area marketing via social media. Those efforts also reach beyond the Jackson, Miss., metro area to New Orleans, LA., where they do direct deliveries twice a week to about 60 restaurants, markets, and small retail locations. In all, they've worked with approximately 115 chefs in the Crescent City.
In addition to traditional clients, the first-generation farmers are passionate about community-supported agriculture. "The CSA is like an investment into the farm," Van explains. "In the beginning of the spring and summer seasons, investors pay $30 a week for about 12 weeks. People who are really into local food pay us to grow food for them, like a gym membership. It helps us because instead of going into the bank to borrow money like a lot of farmers do, the members are our investors. They invest in us, and we grow food for them. We usually grow for 100 to 150 people per season, and we're trying to expand."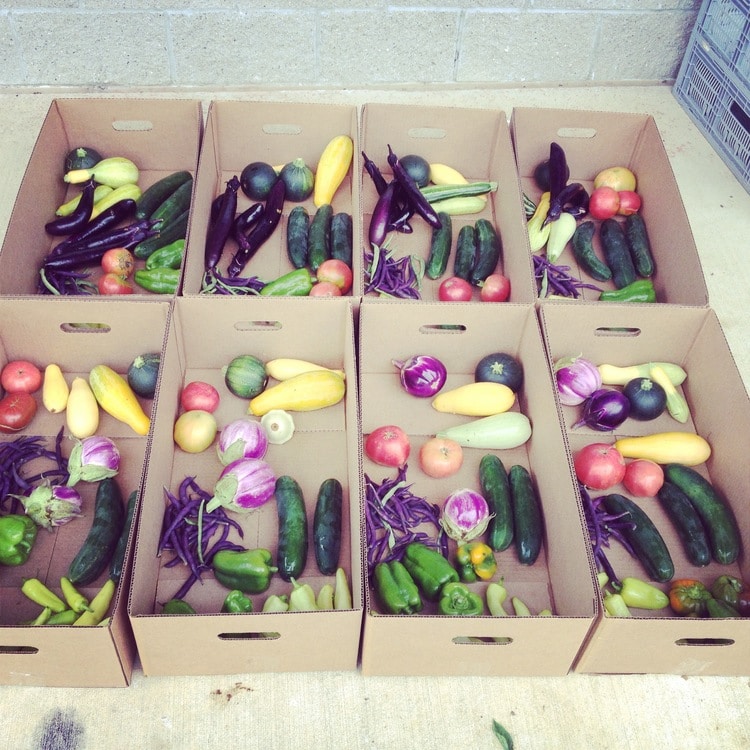 Investors in the CSA get boxes on a regular basis with fresh produce. (All photos courtesy Two Dog Farms.)
Investors choose among crops that include broccoli, arugula, cauliflower, beets, Swiss chard, kale, carrots, kohlrabi, and a variety of cabbages, carrots, and kales. "It's good to influence people to live this kind of lifestyle, supporting their local farmers, eating locally instead of food that has been shipped for weeks to get here," says Dorothy, 33. "We both grew up farming. My grandfather had a farm in Flora. And when I lived in Colorado, I worked on a farm out there, and that's where I got my passion for being local." Van's experience comes from working on a family friend's farm outside Cleveland, Miss.
Despite early success, they still have challenges. "Mississippi is kind of the last state for a lot of things," Van explains. "This CSA movement hasn't quite picked up in Mississippi because a lot of people don't know this kind of program exists. If you go to another state, like out west or the northeast, there are probably about 10 other farmers in a Jackson-size area that are doing this. Of the people we know in the Jackson metro area, just two maybe are doing it, and they're smaller than we are. There are maybe 10 in the whole state."
Mississippi restaurants also lag behind in wanting local produce. They currently deliver to 10 to 12 in the metro area, a far cry from the regulars they have in New Orleans. Why?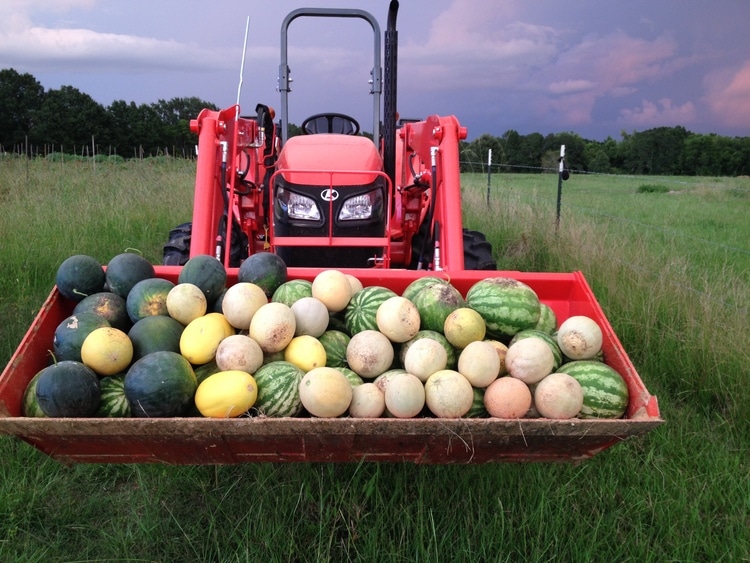 Two Dog Farms is active on social media and creative with their communications.
"I don't know," Van admits. "I can't figure it out. It's just a lot more small, locally owned restaurants in New Orleans that are serving a higher-end clientele. There's a lot of tourism. Most tourists go to New Orleans to eat, and they want the unique items that we grow. We do grow average stuff, but it may be a different color than you'd get at a grocery store. We have purple cauliflower, all these different color tomatoes, different color carrots. We have more specialty niche products that a lot of New Orleans chefs are looking for."
Though they have financed some equipment, the Killens have never had to take out a loan. They've also been strategic with their land. "We leased a lot of the land at first and saved up enough to buy some, and hopefully we'll keep doing that," Van says. They employ six to seven employees at a time, which includes a driver who also does invoicing and helps pack orders. At any given time, there are at least four people in the field harvesting and planting; when it's busier, they sometimes add one more.
The couple, who are currently building a house on their property, believe the Flora area is an ideal location for their farm, so named because they have always had at least two dogs.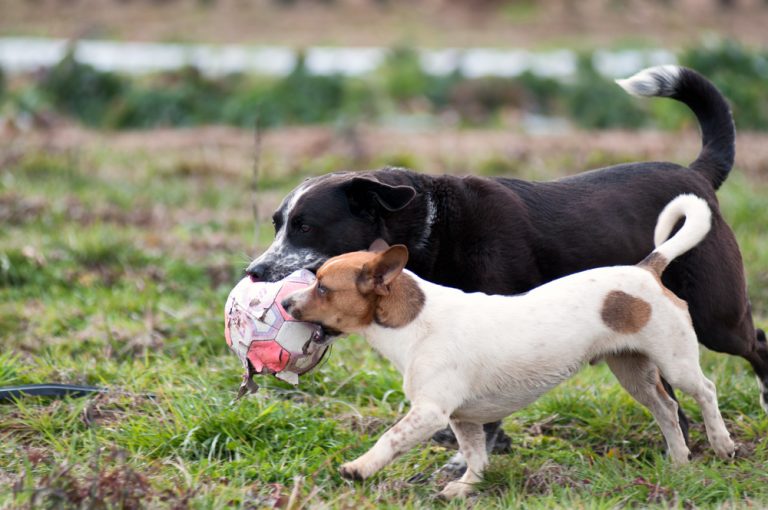 To their cornucopia of vegetables and herbs, the Killens have added pasture-raised eggs, for which there is a big demand. And when she looks to the future, Dorothy envisions a retail location on the farm where customers come to them, as well as some form of agri-tourism, such as farm-to-table dinners.
Though they have steadily grown, those starting out need to take it slow, just as they did, Van cautions. "I tell farmers to start small and make sure it's what you want to do before you invest a lot of money. Some people just go in and finance a lot of equipment and stuff thinking, 'This is what I want to do.' Two years later they're in debt to their eyeballs, and they're not happy. My advice is to keep it simple and keep it small that first year and make sure that's what you want to do, and make sure your model is going to work before you go in full blown."
For more information, or to join their CSA, visit twodogfarms.org.
Where Things Stand One Month After Supreme Court Ruled and Overturned Initiative 65
Posted on: 06/14/2021
Where things stand one month after Supreme Court ruled and overturned Initiative 65
McLaughlin, PC's Efforts Lead to Reauthorization of Mississippi Historic Tax Credit
Posted on: 06/29/2020
With the passage of HB 1729, Mississippi will continue to have a robust historic tax credit program, which will hopefully help with economic recovery in this difficult time.