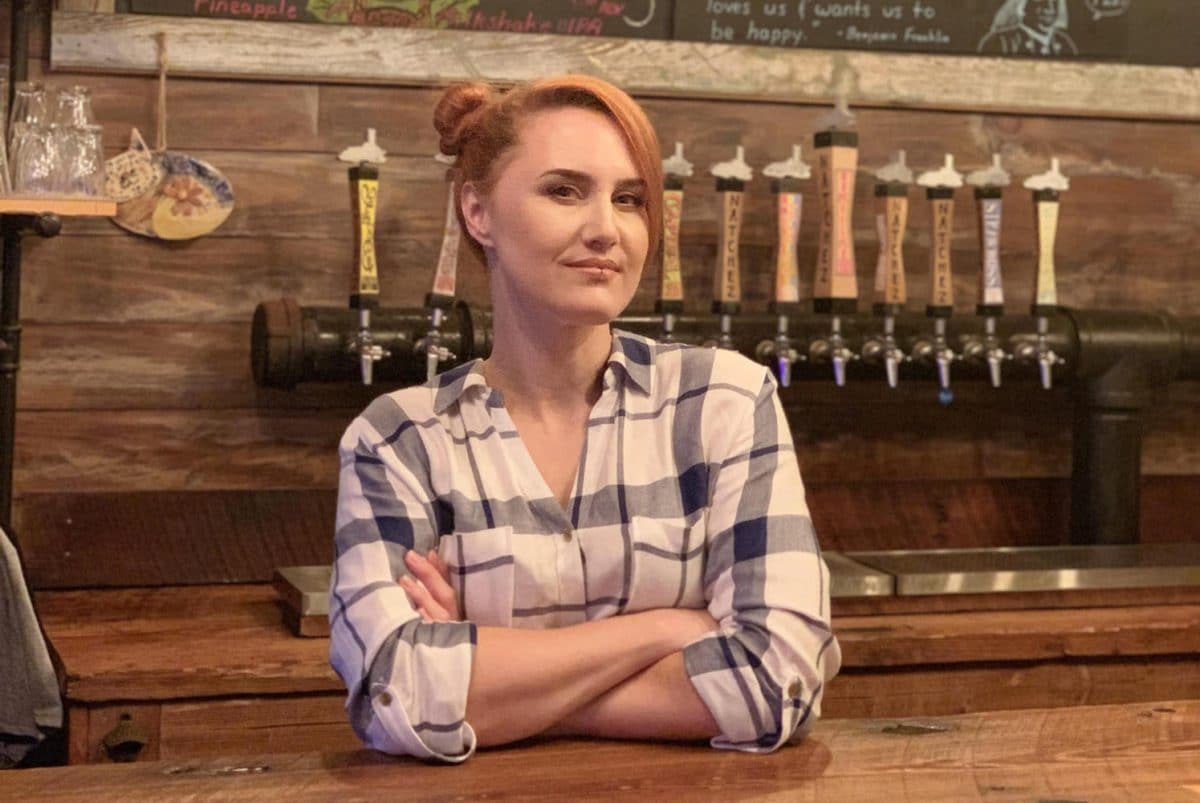 Women in Brewing: Lisa Miller
Despite the gains women have made in brewing, Lisa Miller believes it is still very much a man's world. When the CEO of Natchez Brewing Company is with her husband Pat, the head brewer, at events, he gets addressed first 99 percent of the time because others assume he is the owner, and she simply his wife.
"Once people find out that I am the head of the company, it is often met with complete surprise," she said. "I think the industry has gotten better over the five years that we have been in business, but I think we still have a long way to go before it isn't surprising to people that a woman could be the CEO of a brewery."
Originally from Plymouth, England, Miller moved to the United States when she was 21. In a quest to be closer to family, she and husband Pat later moved to Natchez from Asheville, North Carolina, where he began home-brewing beer and their passion for craft beer was ignited.
At the time, Lazy Magnolia was one of only a few breweries in the state of Mississippi. Because of limited job prospects, they decided to combine a passion for craft beer and plans to be entrepreneurs. Natchez Brewing Company was born in 2014, and they put beer on the market the next year.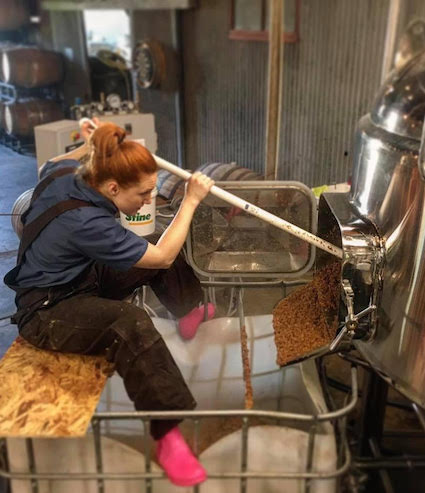 Lisa Miller is CEO and co-owner of Natchez Brewing Company
Though Miller had no brewery experience, she had owned a successful dog grooming business, which she sold before leaving Asheville. They used savings and a kick-starter fundraiser to fund the initial phase of the business. When they tried to get bank loans, they were repeatedly turned down because the business was too new.
Stumped and discouraged, they were advised by several people to register as a women-owned business since she was the majority owner. Finally, they qualified, and attorney Matthew McLaughlin helped them apply for a loan from the Mississippi Economic Development Authority.
"After hitting so many walls when trying to raise the money to really get off the ground, I don't believe we would be in business had it not been for Natchez Brewing Company being woman-owned," Miller says. "We are very grateful that there are programs like this that help women in business succeed in making their dreams come to fruition."
A year later, Natchez Brewing had outgrown its operation and wasn't able to keep up with demand. Because of their success, they were now able to qualify for a bank loan and take on a few investors, making an expansion possible. "The people who invested in the company all are either from Natchez or have a connection to Natchez and wanted to invest in what we all believe is a wonderful addition to the city."
One challenge has been a trademark issue with an out-of-state brewery. The company, which has a beer named Natchez, wanted to put limitations on where and what Miller could do. After consulting with McLaughlin, she decided to trademark Natchez Brewing Company to avoid any potential issues.
Still, distribution has been the hardest part of running a brewery, so much so that if she could go back and start anew, Miller says she would probably open the company as a brewpub instead of a distribution brewery.
Miller, who has now run two companies sans college degree, attests to the importance of going into business doing something you love. "You may lose some of the joy when things get difficult, but just think of how unbearable things would be if you were working hard at something you had no passion for."
Monitoring Your Trademarks
Posted on: 09/01/2021
We have assisted hundreds of clients in navigating the nuances of federal and state trademark registration and protection. One of the most common misunderstandings about trademarks is a registrant's obligations after they have registered a trademark with the United States Patent and Trademark Office.